Enjoy 2,5 hours walking tour with guide on Mount Baldo
---
Discover THE MOUNT BALDO WITH NATURALIST GUIDE by walk
What's Included
in this 2,5 hours walking tour with guide on Mount Baldo?
Environmental nature guide duly authorized
by the Veneto Region
Welcome appetizer at the Telegraph Refuge
Feel free to touch the sky from the highest peak around Lake Garda, the Telegrafo Hut 2147m a.s.l
Meeting Point:
Meeting point is at Rifugio Fiori del Baldo at 10:00. It is at the top station of the new Prada-Costabella chairlift. Reach the departure point of the cable car with your car or by public transport, using the ATV line n° 470 which connects Garda to Prada di San Zeno di Montagna. Address: Via Prada, 28, 37010 Prada VR. To be at the top station at 9:45am you need to consider arriving at Prada around 9:00am.
Explor MOUNT BALDO WITH A GUIDE
---
Discover the Mount Baldo with Naturalist Guide in e-bike, feel free to touch the sky from the highest peak around Lake Garda
Tour Description
Discover the Mount Baldo with Naturalist Guide by walk
Embark on an easy walking tour on Mount Baldo which is suitable for all levels. Walk the mountain tracks with an expert guide and admire the awesome views from Telegrafo Refuge on the summit.
Alessandro will accompany you along the Baldo crest up to the Telegrafo Refuge, where it will be possible to have lunch and relax in the sun, on the terrace overlooking the lake. An appetizer is included once arrived there!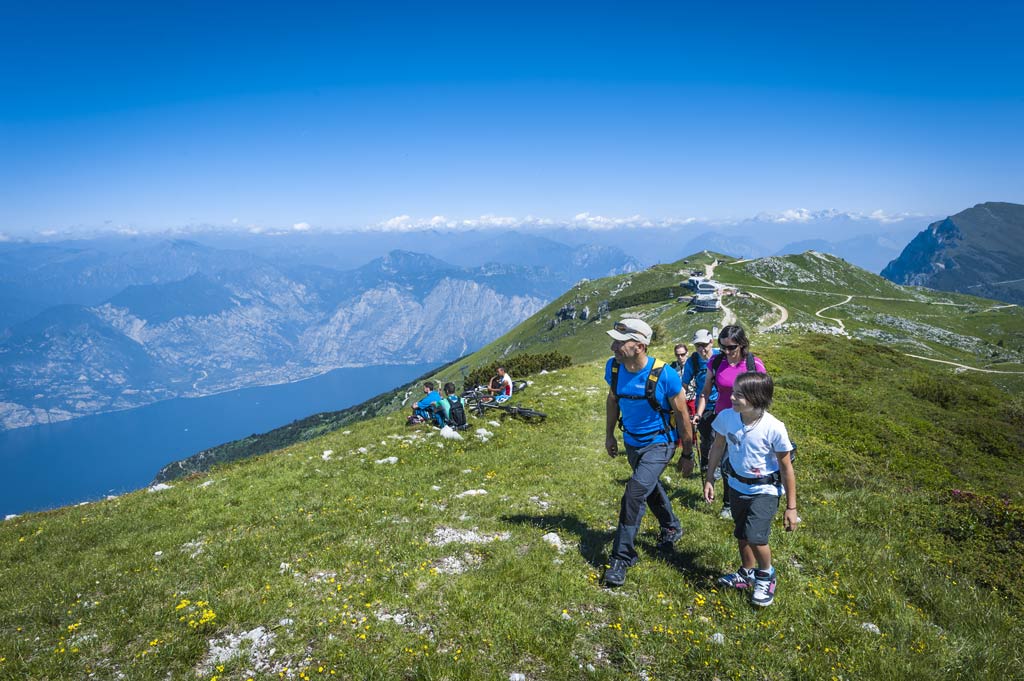 Together with him you will understand more about botany, zoology and geomorphology, as well as the history of Monte Baldo. In the afternoon you will be able to return to the starting point on your own: the route does not present major difficulties and you will follow the same itinerary as the outward journey.
It is an excursion suitable for anyone who is in a state of moderate physical shape, able to walk for at least 2.5 hours covering about 10 km in a single day on mountain paths and mule tracks. It is also possible to bring children aged 7/8 upwards: the breaks for naturalistic explanations and their involvement by the guide will make this experience unforgettable even for the youngest!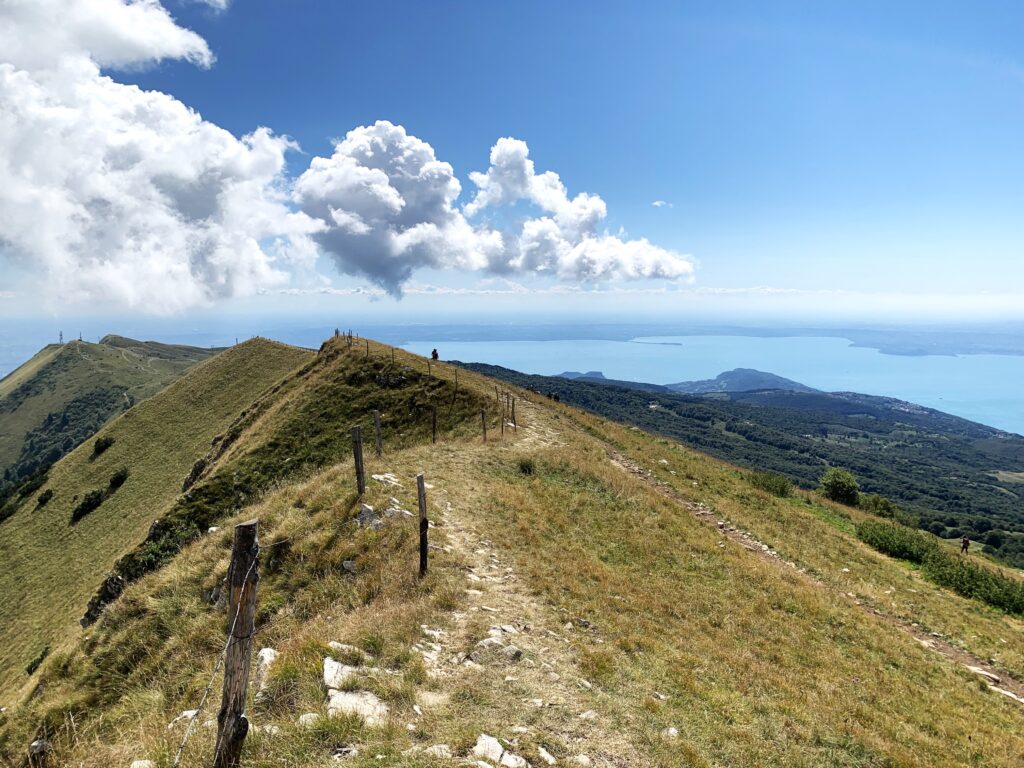 Starting point of the excursion: Rifugio Fiori del Baldo, 1850m a.s.l.
Arrival point: Telegraph Hut 2147m
Length: about 5km (+5km return
Height difference: 350m max
Difficulty: medium-easy
// make the right choice//
What makes us different?
with our new booking system,
we will come to you!
We offer a booking system with about 97 pick-up points: now you can join our tours from almost anywhere around Lake Garda!
we are locals
We live in Garda
You can meet us at the pick-up point or you are welcome to come to our office for a coffee!
We are waiting for you!
We connect culture
and pleasure
Get in touch with the history and culture of the places you visit and enjoy plenty of free time to experience the destination as a local!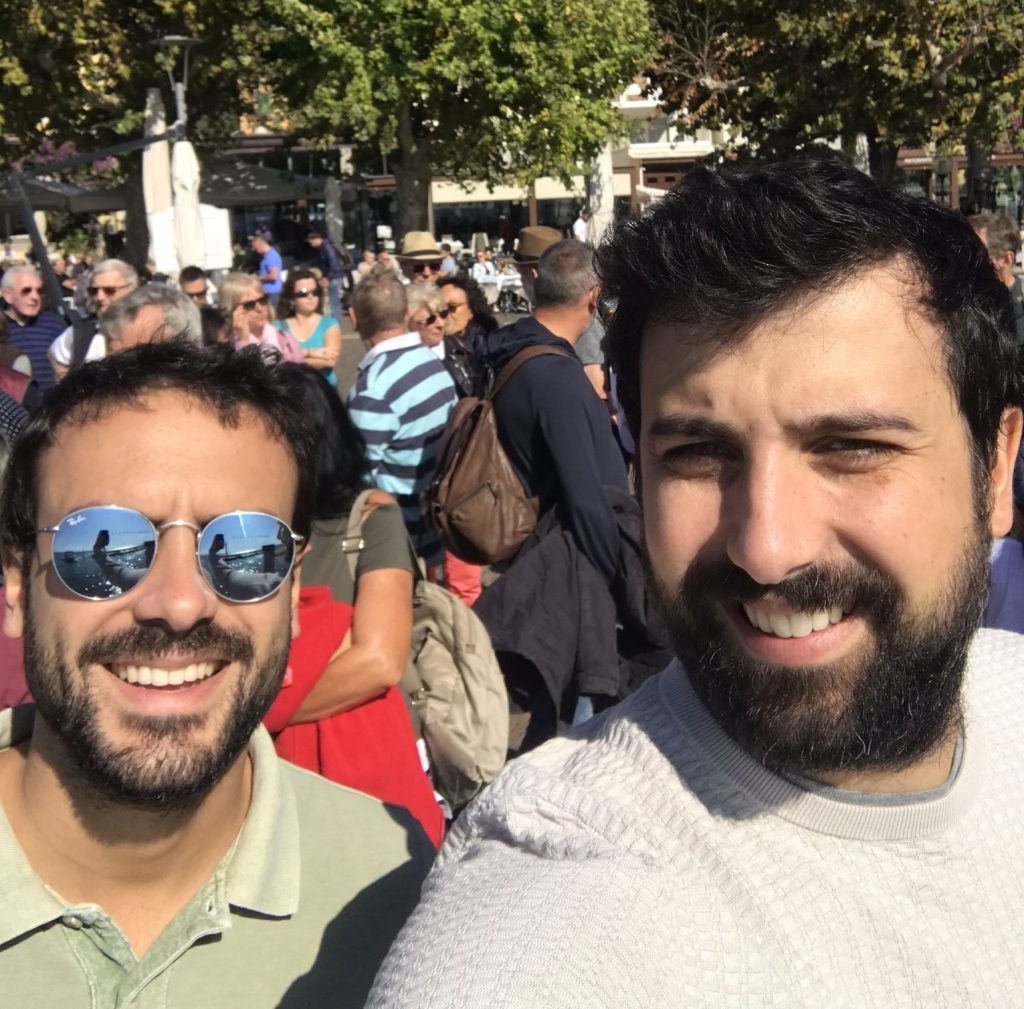 About Us
we are Riccardo & Edoardo
We are two brothers who love Lake Garda. We want you to discover the most beautiful cities in our area through our tours with daily departures.
Let's go!

Have a look at our daily tours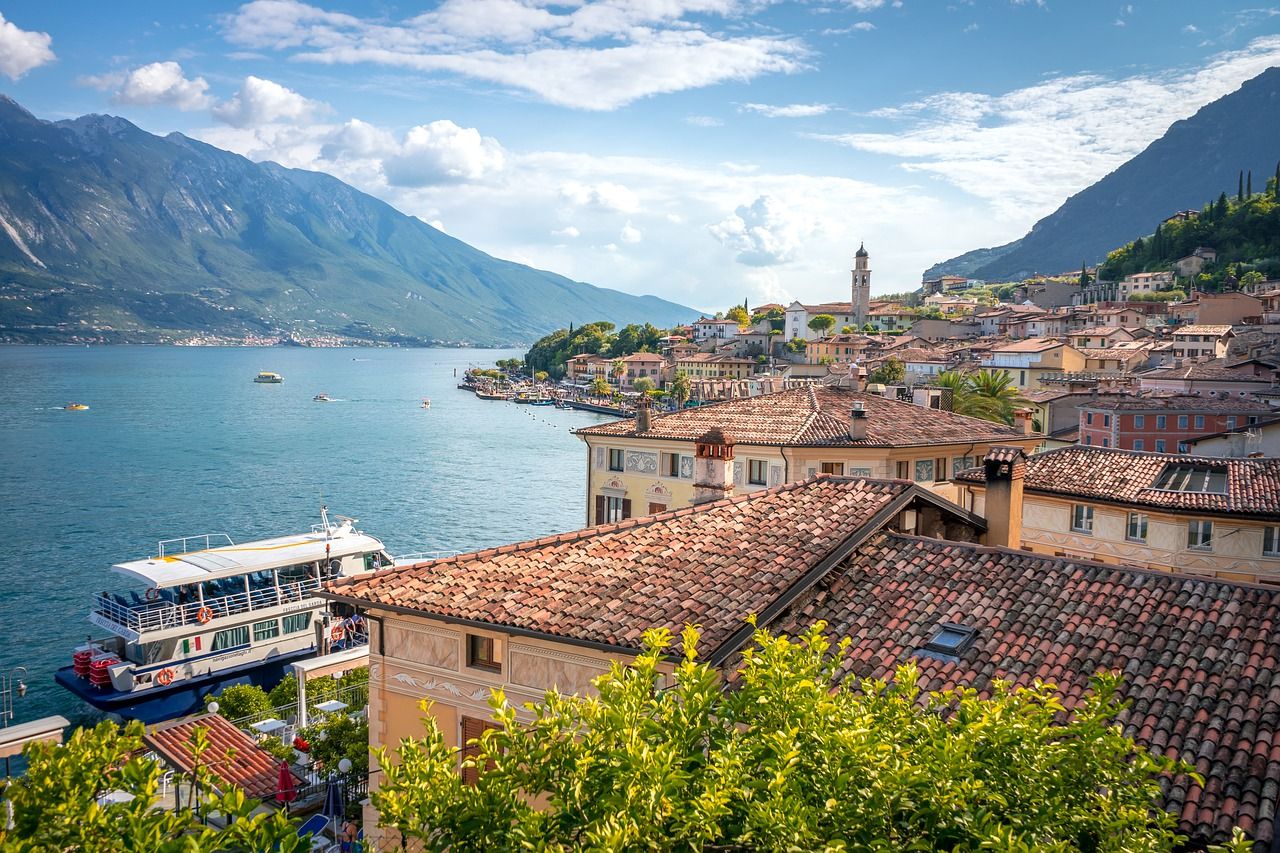 Visit Lake Garda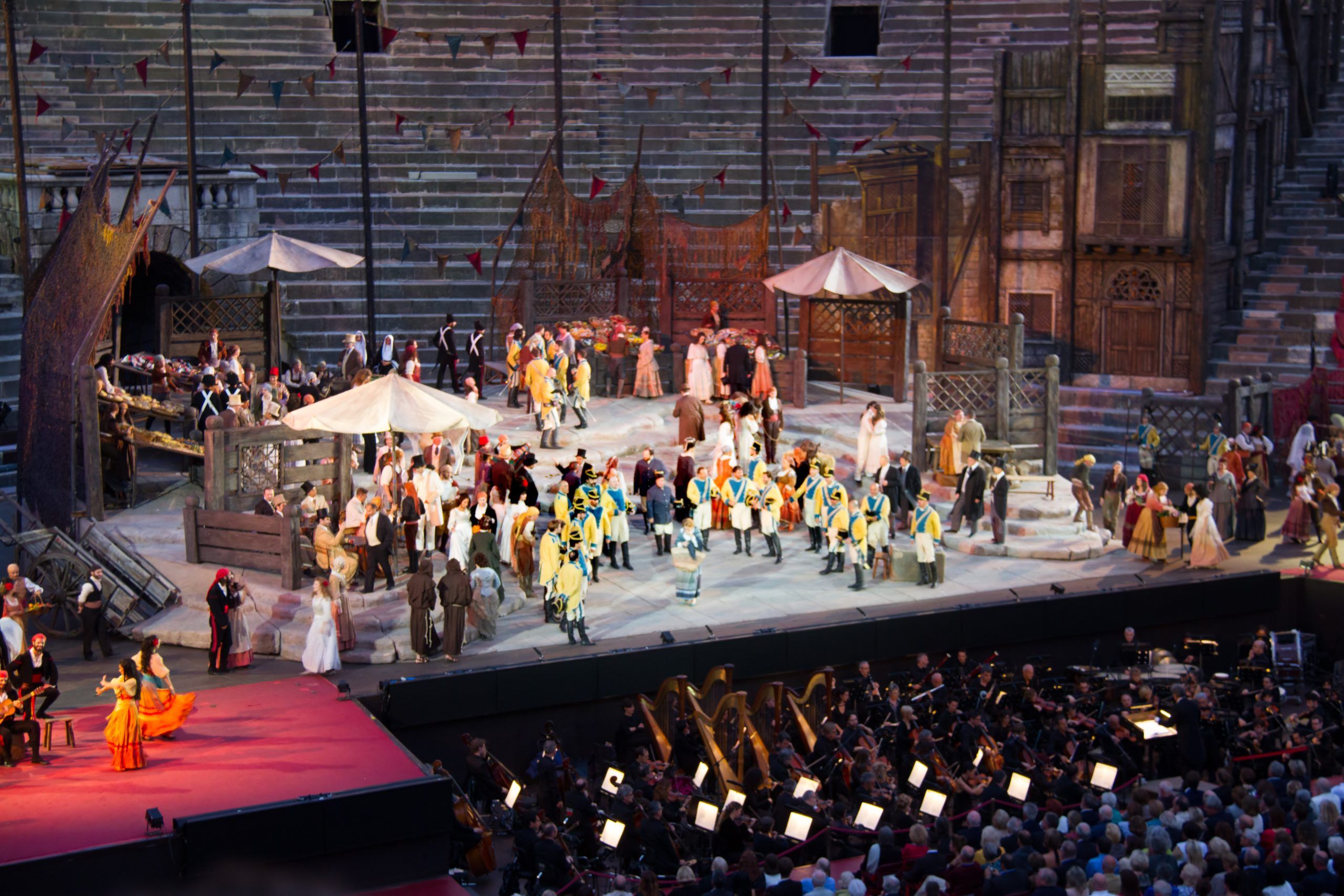 Opera in Verona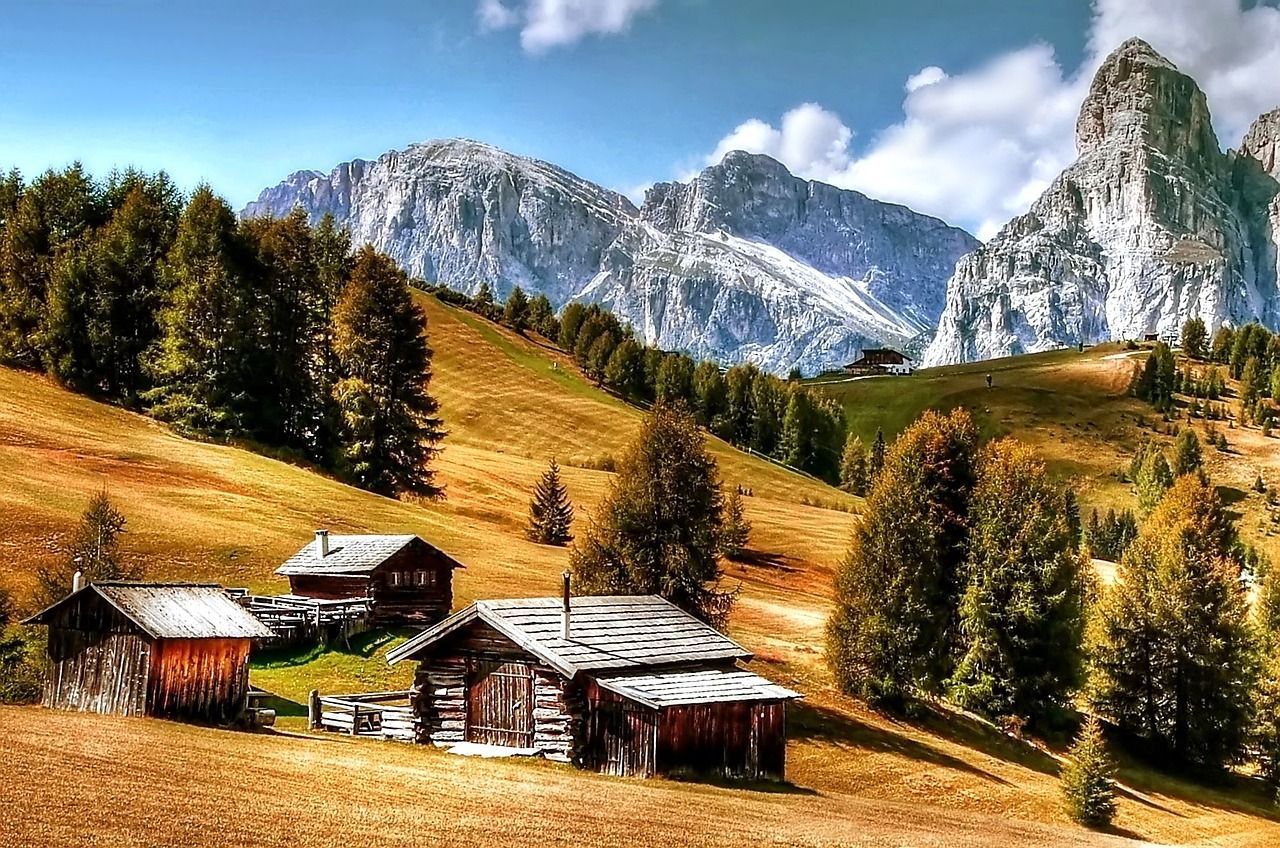 Enjoy Dolomites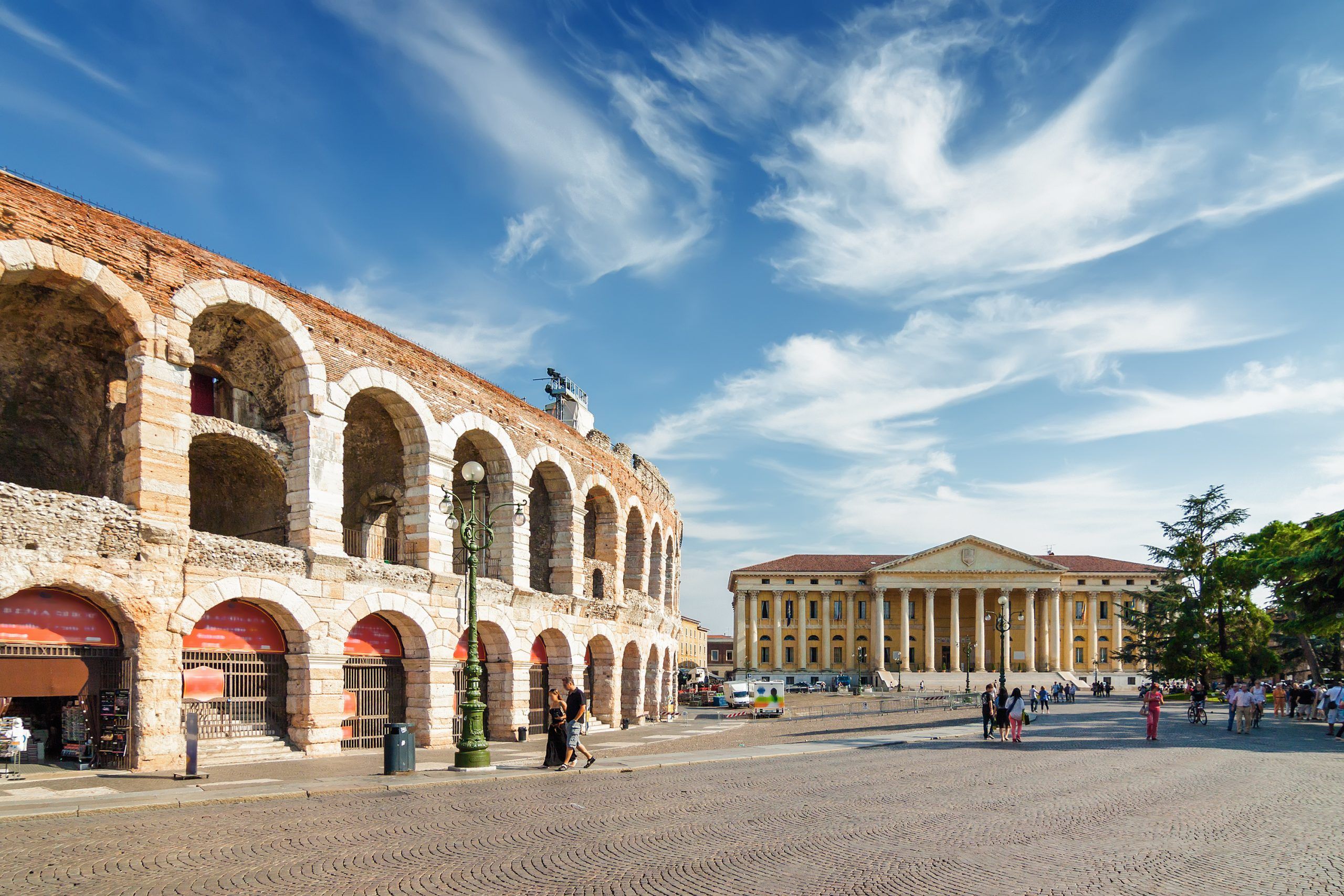 Discover Verona