Escorted coach trip from lake Garda to an UNESCO World Heritage Site
---
Discover the Dolomites
What's Included
in this tour from Lake Garda to the Dolomites?
Coach tour to the Dolomites from Lake Garda and return
a tour leader will escort you during the trip
Stop at lake Soraga and visit Ortisei Village (about 45 minutes)
stop in Sass Pordoi (2.239 mt) for an unbelievable view!
Enjoy Amazing mountains
---
Do not miss the opportunity to visit the small mountain villages full of charm and to reach the top of the Dolomites to enjoy a breathtaking view
Tour Description
Ready for a Day Trip from Lake Garda to the Dolomites? Join this wonderful trip to discover the beauty of the most famous mountains in Europe.
An unforgettable day in the nature, history, and culture of the Dolomite valleys. You will have a short stop in the cities of Moena or Cavalese to immediately dip into the culture and typicality of this northern region of Italy, you will stop in typical mountain towns where you can stroll through the shops. On this day trip excursion, you will also admire the famous peaks of Marmolada, Sella, and Catinaccio.
Start the tour of the Dolomites from the pick-up point with a tour guide and air-conditioned coach.

During the trip, a short stop will be made for a coffee break (about 15 minutes). The guide will explain the daily itinerary and give you some historic points on the Dolomites WORLD Heritage Site.
At about 10:00 pass through Moena / Cavalese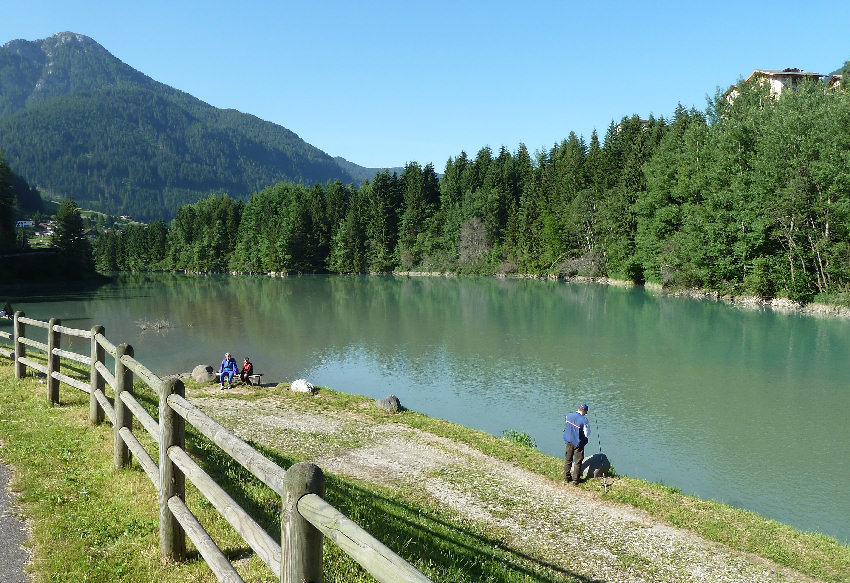 In the morning, We will have a short stop close to lake Soraga, to a full view and photo pause. We will pass through the cities of Moena or Cavalese to immediately dip into the culture of this northern region of Italy. These are typical mountain towns very known by the ski lovers, plenty of shops with typical local products.
At 12:00. Pordoi Pass (2239mt)

Arrive by bus at Pordoi Pass at 2240 meters above sea level. From this important point, you can admire the famous peaks of Marmolada, Sella, and Catinaccio. Here is free time for lunch and take some photos of this awesome place. (restaurants and services in loco)
There will also be an extra chance of climbing up to the highest peak of the Dolomites thanks to the wired cable car, for enjoying an unmatched view!! Suitable for all ages this experience will be never forgotten.
Stop here on Pordoi Pass until 14:30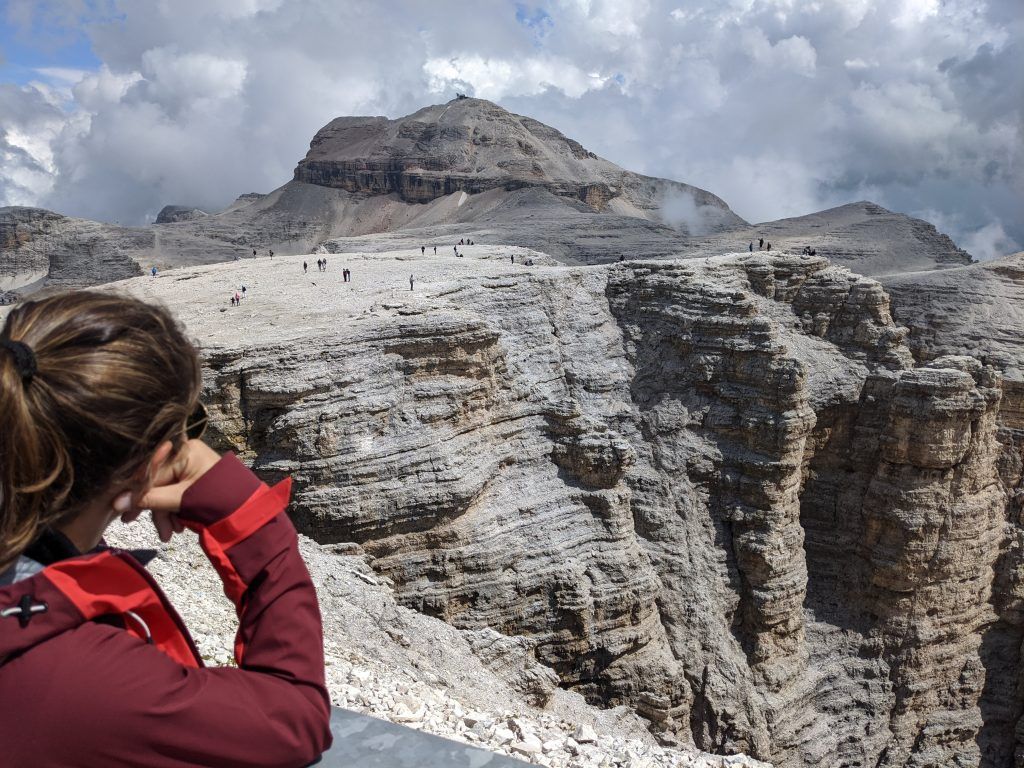 Afternoon Excursion to Ortisei
In the afternoon (around 15:45) the bus will stop in a typical village known for wood carvings: the village of Ortisei. This mountain village is known throughout the world by ski lovers for its beautiful wooden buildings, churches, and shops. A great opportunity to buy a souvenir typical of the Dolomites mountains or a tea/chocolate for warming in.
Return

Starting from Ortisei the return trip Return to the pick-up point between 18:30 and 19:30 (depends on the starting point)
// do the right choiche//
What makes us different?
with our new booking system,
we will come to you!
We offer a booking system with about 97 pick-up points: now you can join our tours from almost anywhere around Lake Garda!
we are locals
We live in Garda
You can meet us at the pick-up point or you are welcome to come to our office for a coffee!
We are waiting for you!
We connect culture
and pleasure
Get in touch with the history and culture of the places you visit and enjoy plenty of free time to experience the destination as a local!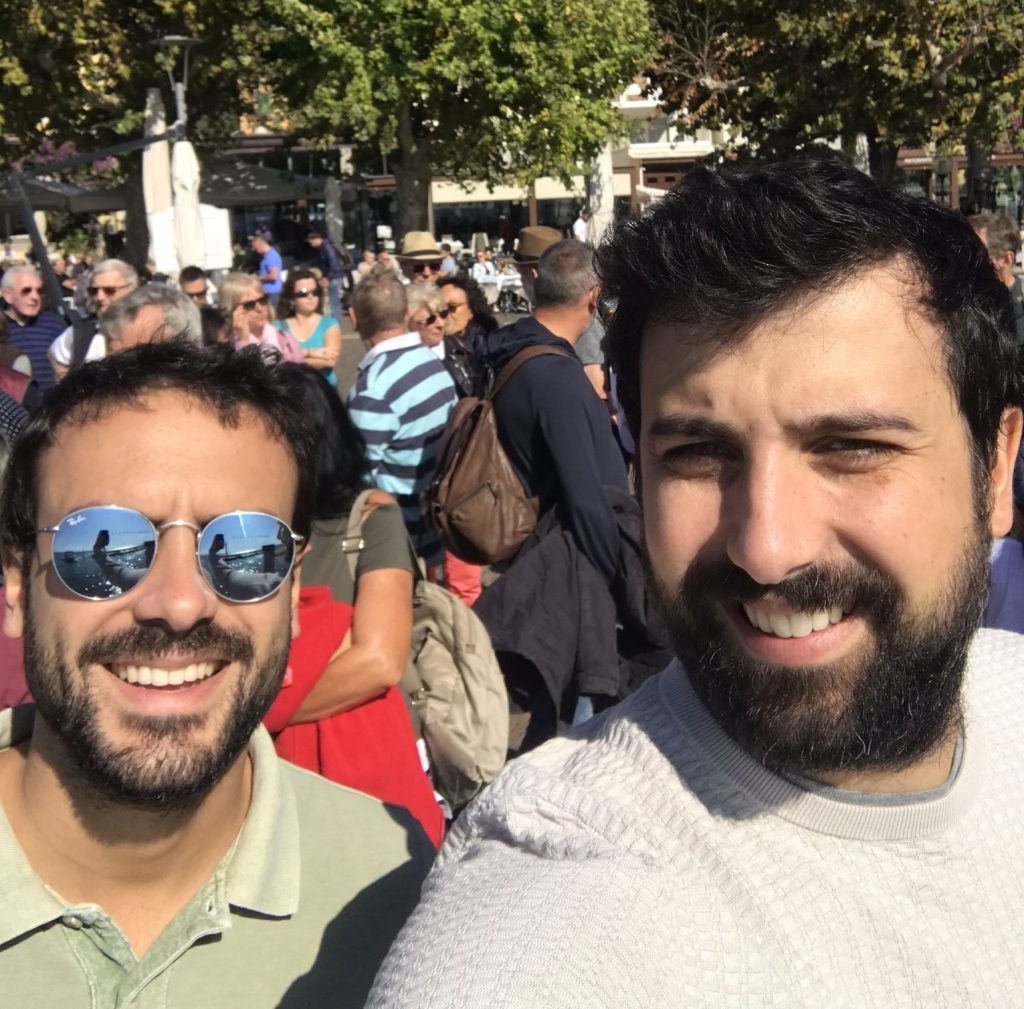 About Us
we are Riccardo & Edoardo
We are two brothers who love Lake Garda. We want you to discover the most beautiful cities in our area through our tours with daily departures.
Let's go!

Have a look at our daily tours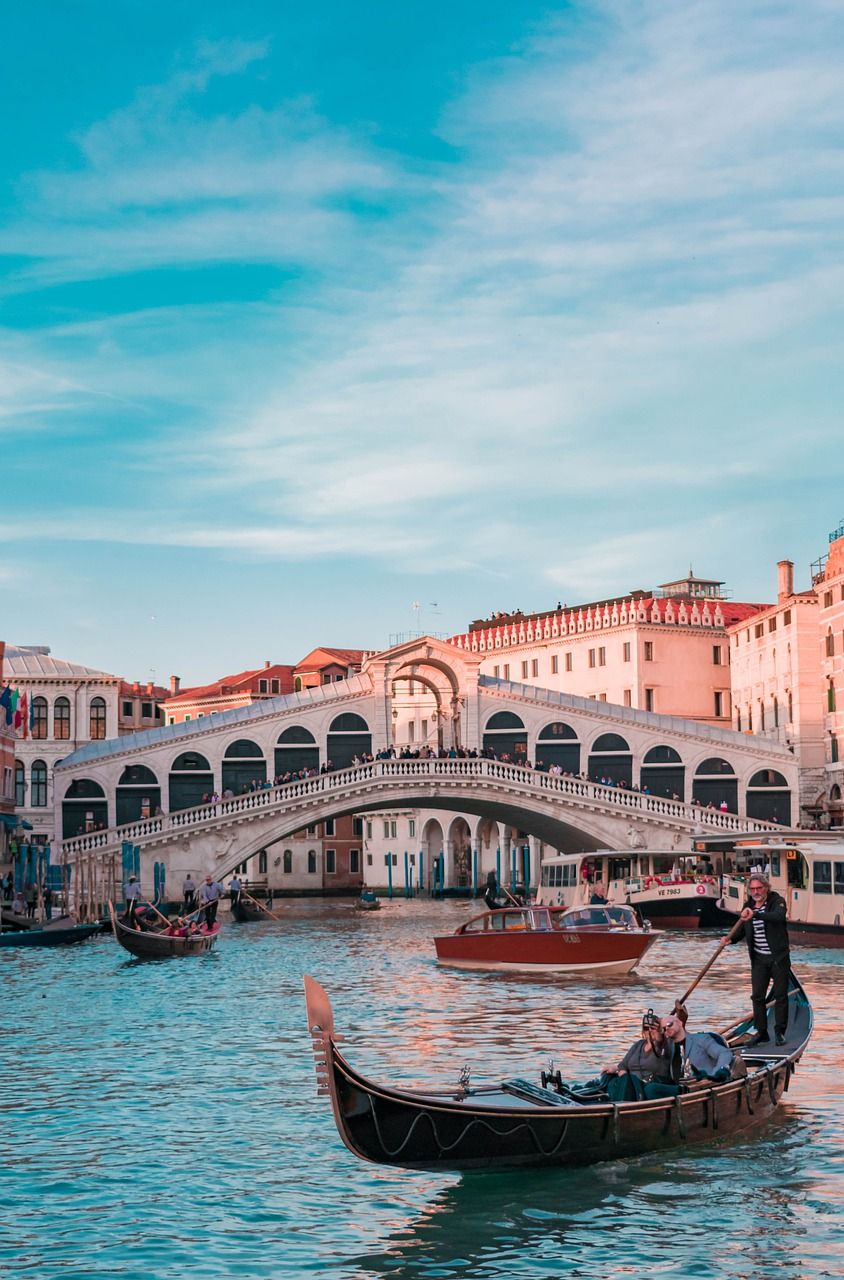 Visit Venice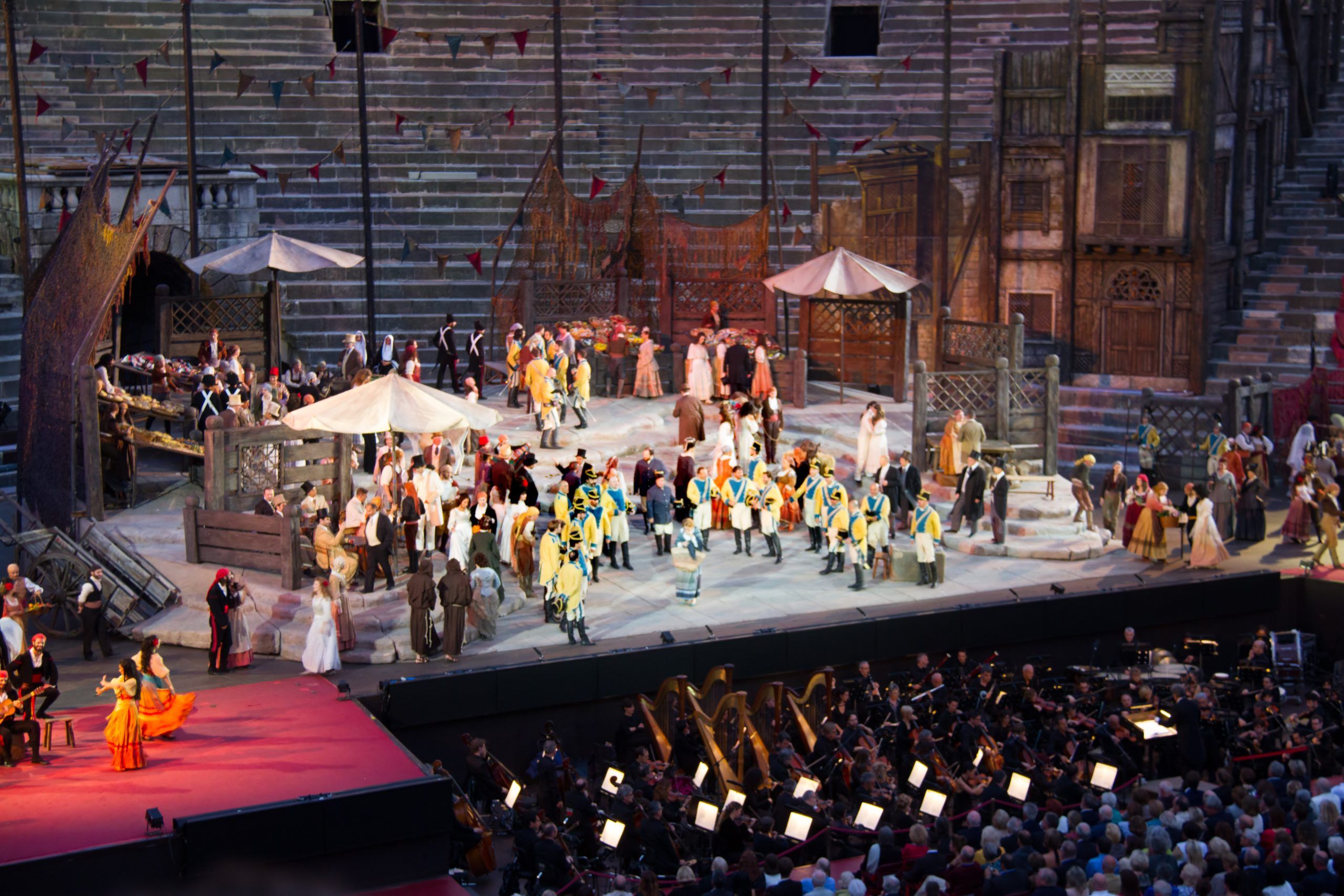 Opera in Verona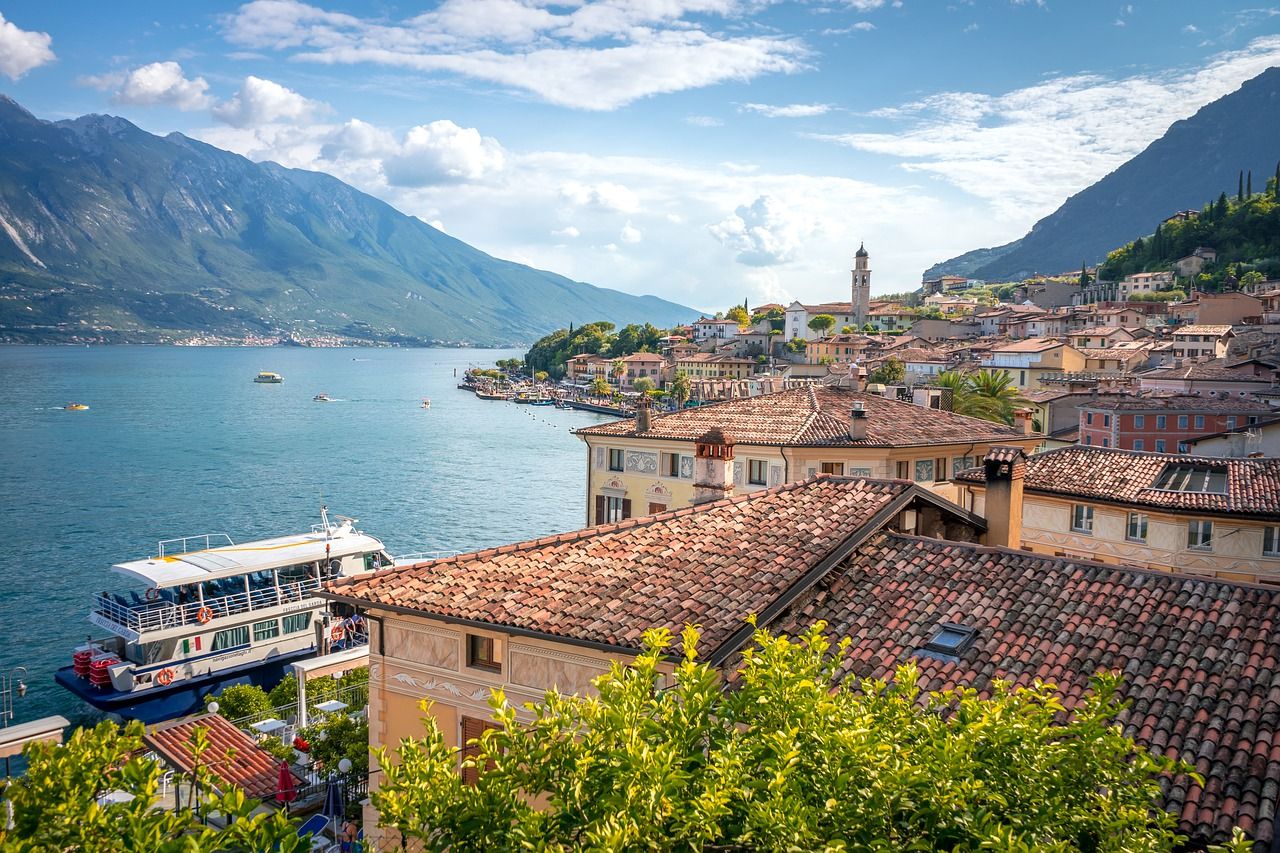 Enjoy lake Garda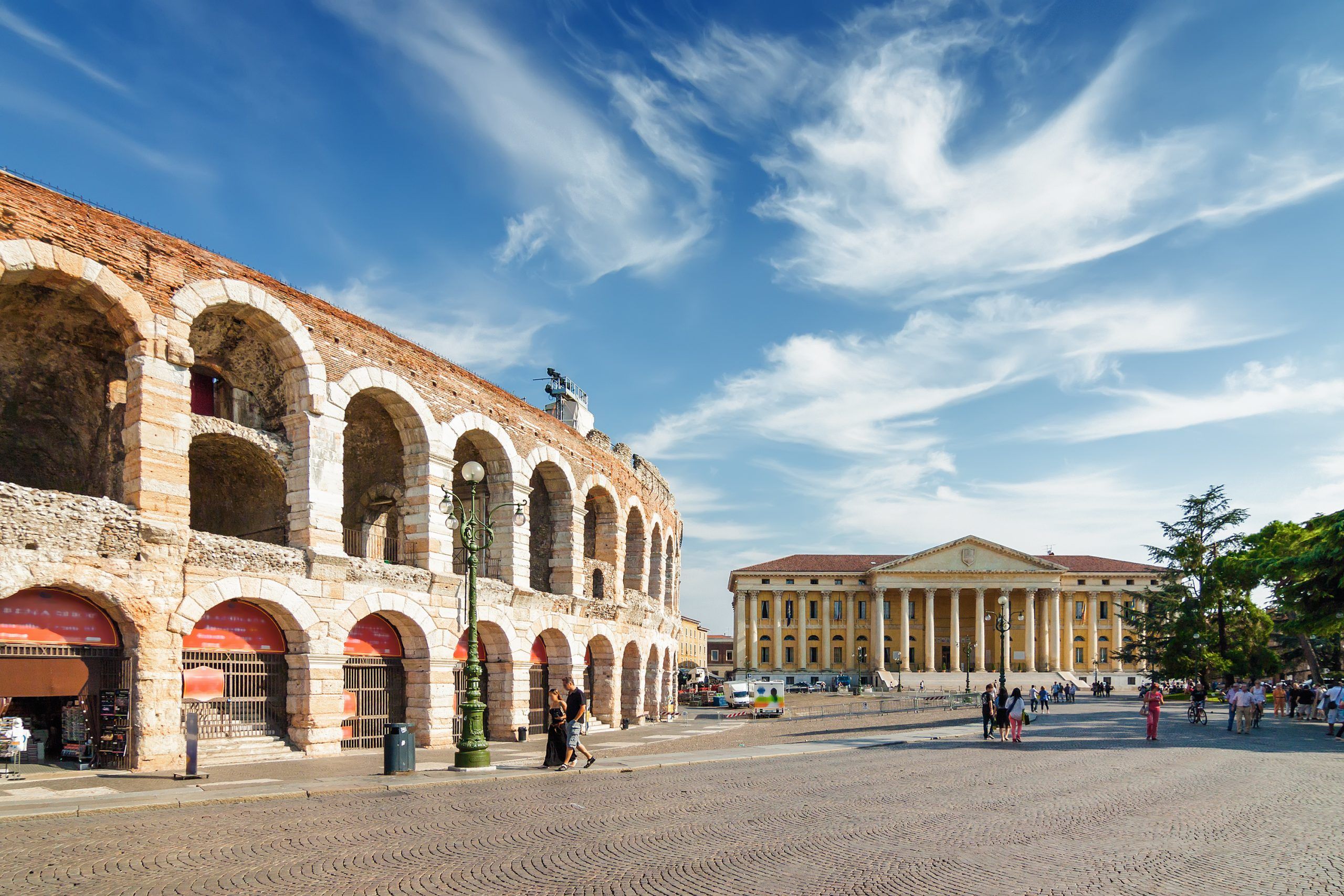 Discover Verona